What Herbs Can Boost Testosterone?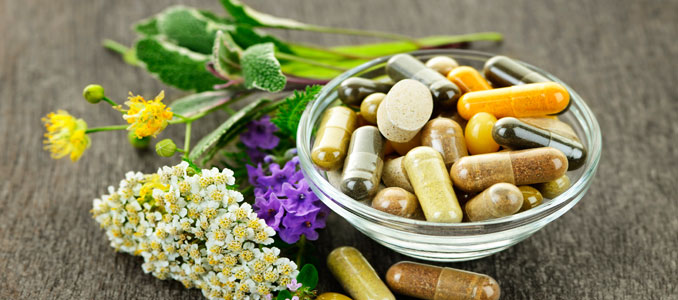 Herbs and natural remedies have been around for as long as time itself. Although a person dealing with Low T will probably require some form of testosterone therapy prescribed by a hormone replacement therapy specialist, other individuals can turn to natural options to prevent low testosterone from occurring in the first place. While the use of various herbs and vitamins will not work for everyone, they are worth trying for some people.
What herbs can boost testosterone the best, how do you use them, and are they safe to use?
Different cultures have turned to a variety of herbs throughout the world's history, some with better effect and outcome than others. Some are consumed in a fresh or dried state, others are turned into a dehydrated powder than can be mixed into foods or shakes, and some require brewing as you would a cup of tea.
It is also important to note that not all herbs boost testosterone levels in the same way. Some will impact certain functions in the body, such as improving sperm mobility or helping increase muscular strength. Before determining which herbs to try, you must first assess your reasoning for embarking down this path.
Herbal Supplements that Boost Testosterone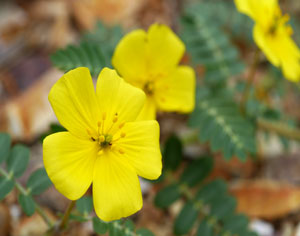 Some of the herbs that you hear about frequently are commonly used in societies throughout the world. Others less often recommended may be limited in their scope. How can herbal supplements boost testosterone if they are not processed in the way pharmaceutical companies make medications?
Many of these herbs have been studied by chemists and other medical scientists who utilize certain properties in them in various medications. Because herbs are not proprietary, a pharmaceutical company must create a drug that they can trademark and license.
As we look at the list of herbs below, remember that this is not an all for one situation – not everyone will reap benefits from each herb, and some may still have to turn to supplemental testosterone to boost their hormone levels.
The most popular herbal supplements to boost testosterone are:
Tribulus Terrestris – also known as Puncture Vine, this fast-working plant from Eastern Europe and India can raise testosterone levels in a few days
Maca Root – this Peruvian plant often sold as a dehydrated powder may improve sperm production, mobility, and increase testosterone levels
Avena Sativa – also called oat straw and available as an extract, it may increase testosterone production in both men and women
Saw Palmetto – it is believed that this herb can prevent testosterone conversion into dihydrotestosterone, improving free testosterone levels to benefit fertility – one warning: use care when taking as side effects are possible
Malaysian Ginseng – Southeast Asia is home to this plant long known as an aphrodisiac which could stimulate testosterone production and provide benefits for osteoporosis, fatigue, high blood pressure, postpartum depression, sexual dysfunction, and more
Muira Puama – the Brazilian rainforest provides this "potency wood" that may increase testosterone and provide aphrodisiac benefits
Ashwagandha – also referred to as Withania somnifera, this Indian medicine herb has been used to treat sexual dysfunctions and infertility
Pausinystalia Yohimbe – western Africa provides an extract from the bark of the Yohimbe tree that can improve erections
Fo Ti – also called Hoshou Wu, this Chinese herb can help with impotency and is an aphrodisiac
Please speak with a hormone specialist before using any of these supplements to boost your testosterone levels. National HRT offers free consultations about Low T and other hormone deficiencies, along with affordable local blood testing and treatment options.
References
J Hum Kinet. 2014 Jun 28; 41: 99–105. Published online 2014 Jul 8. Insights into Supplements with Tribulus Terrestris used by Athletes Andrzej Pokrywka, Zbigniew Obmiński, Jadwiga Malczewska-Lenczowska, Zbigniew Fijałek, Ewa Turek-Lepa, and Ryszard Grucza J Hum Kinet. 2014 Jun 28; 41: 99–105. Published online 2014 Jul 8.
A Systematic Review on the Herbal Extract Tribulus Terrestris and the Roots of its Putative Aphrodisiac and Performance Enhancing Effect Ahmed Qureshi, Declan P Naughton & Andrea Petroczi Pages 64-79 Published online: 21 Feb 2014
Selected herbals and human exercise performance Luke R Bucci The American Journal of Clinical Nutrition, Volume 72, Issue 2, August 2000, Pages 624S–636S, Published: 01 August 2000
Effect of Saw Palmetto Supplements on Androgen-Sensitive LNCaP Human Prostate Cancer Cell Number and Syrian Hamster Flank Organ Growth Alexander B. Opoku-Acheampong, Kavitha Penugonda, and Brian L. Lindshield Published online 2016 May 4.
Yohimbine: The Effects on Body Composition and Exercise Performance in Soccer Players Sergej M. Ostojic Pages 289-299 Published online: 21 Dec 2006
Estrogen Bioactivity in Fo-Ti and Other Herbs Used for Their Estrogen-Like Effects as Determined by a Recombinant Cell Bioassay Article in Journal of Clinical Endocrinology & Metabolism 88(9):4077-9 · October 2003 with 191 Reads Source: PubMed