Get Testosterone Prescription Safe and Legally
In order to receive safe, legal treatment for Low T in the United States, a testosterone prescription must be provided by a doctor before this medication can be dispensed. In this case, the best type of professional to turn to is one who specializes in hormone replacement therapy – HRT – for adults. Blood testing is used to determine who is a candidate for this treatment.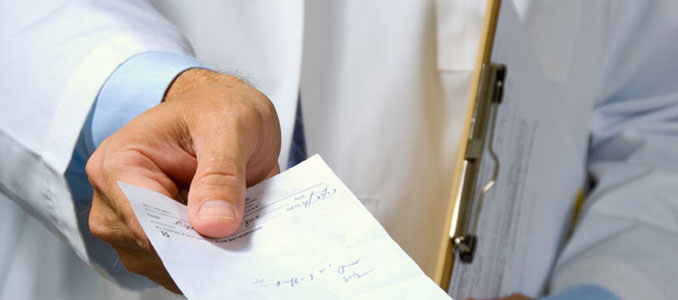 Testosterone is used to treat sexual dysfunction in men and women, physiological changes associated with andropause and menopause, and the following symptoms linked to low levels of testosterone in the bloodstream:
Reduced lean muscle mass
Decreased bone density
Joint pains, loss of flexibility, bodily stiffness
Hair loss from body and head
Weight gain
Insomnia or other sleep concerns
Lack of focus and memory issues
Depression, aggression, other mood changes
When at least a few of the concerns mentioned are present, blood testing for Low T is required to determine if treatment with testosterone therapy is in order.
Where to Get Testosterone Prescription Legally
The only way to get a legal testosterone prescription online is to contact a doctor who is an HRT specialist. Although there are many local clinics that can help a person with the testing and treatment required to combat Low T, many people prefer the added privacy and confidentiality that comes from a national hormone replacement clinic, such as National HRT®.
The same stringent requirements are in place in both types of treatment centers; the biggest difference is that consultations are conducted by phone rather than in the office. This provides a sizeable saving for time and monetary expenditures.
Please note that buying testosterone without a prescription is illegal and unsafe. The majority of websites that engage in this type of sale are foreign-based and are not subject to any form of regulation. Always follow doctor guidelines for any kind of medical treatment.
Doctor Who Can Prescribe Testosterone
Finding a hormone replacement doctor that will be able to prescribe testosterone therapy is not difficult. A search such as the one that yielded its way here to National HRT® is an excellent option. Although we are a national clinic, we provide the highest level of care and support to our clients dealing with Low T or another type of hormone deficiency.
When searching for how to get a prescription for testosterone, it is essential to feel comfortable with the choice of clinic. Being able to speak freely about personal issues is crucial in order to get the best possible results from treatment. That is one of the reasons why many people prefer using a national HRT® center. Some individuals find it difficult to speak about sexual or erectile dysfunction on a face to face basis in a doctor's office.
Testosterone Without Prescription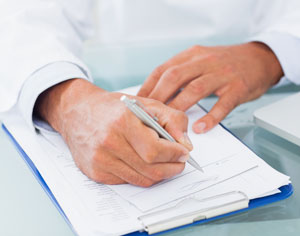 There are plenty of websites that can be found that advertise non-prescription testosterone for sale. This is one of the most dangerous purchases that can be made as counterfeit testosterone is rampant on the black market.
People who engage in this type of purchase do so for a few different reasons:
They do not want this medication for legal purposes, as in the case of athletes, bodybuilders, or other individuals who believe that testosterone will increase their bulk, strength, or virility.
To save money – it is a misnomer that treatment for Low T is expensive. National HRT® offers affordable testosterone therapy options for women and men.
To save time – many individuals do not have extra time to spend sitting around in waiting rooms. We have eliminated that concern with our telephone consultations.
The purchase of testosterone therapy without a prescription can result in the following dangers:
Receiving medication that has been manufactured with dangerous chemicals or unknown substances and ingredients
Expired or diluted drugs
Products tainted with bacteria or toxic chemicals
We believe that there is a safe way to get a testosterone online prescription that will enable people to avoid the dangers listed above, and that is what National HRT provides.
How to Get Testosterone Prescription Online
The same basic requirements found at local HRT clinics are in place at national hormone replacement centers for those adults who believe they might be dealing with Low T. In order to get an online testosterone prescription, there are certain requirements that must first be met.
Once the following steps have been concluded, the doctor can determine if treatment is required:
The completion of medical history documentation – we provide this online
Blood analysis – we offer local labs across the US
Physical examination – choose from your own or any local doctor
Anyone searching for how to get a testosterone prescription must fulfill these requirements. If a clinic does not require any of the above steps, please do not proceed with treatment. There is no safe way of knowing who is a candidate for the safe receipt of testosterone therapy without a comprehensive look at all past and present health concerns, a physical exam to rule out any adverse medical issues that would render this treatment inadvisable, and a blood test to prove that a deficiency is present.
Get Testosterone Prescription with National HRT®
The reason so many people choose National HRT® to receive their prescription for testosterone is the experience that our doctors and medical staff bring to the table. Our professional team of hormone replacement experts work with men and women over thirty who find that their bodies are changing in adverse ways.
We do not work with bodybuilders, athletes, or adults under thirty. All treatments provided are medically required to correct a verifiable deficiency as shown in blood test results.
We offer the highest quality prescription testosterone from licensed US pharmacies to those adults who can benefit from this treatment. Our commitment to providing the finest care, customer service, and affordable treatment options make National HRT® the number one choice for both men and women dealing with the effects of Low T.
Contact us for a free consultation.