Testosterone Deficiency Symptoms in Men and Women
Low T is a condition that plagues some males and females as they get older and is signified by a decline in the production of a hormone called testosterone. There are a number of different physical, emotional, mental, and physiological changes that can go along with this condition, bringing a wide range of symptoms that can interfere in a person's life.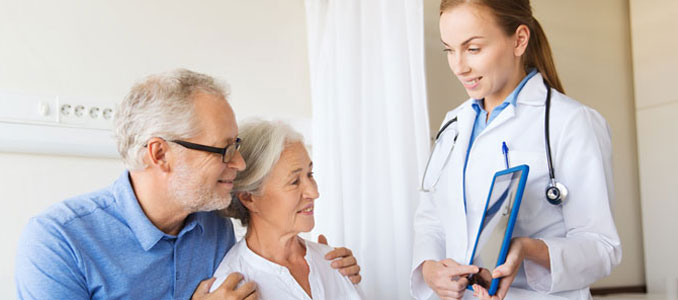 An understanding of the various testosterone deficiency symptoms in men and women will enable most people to determine if the action of contacting a hormone replacement specialist for blood testing and treatment is required.
The overall changes that can occur are not gender specific, meaning that both females and males alike will experience the same physical alterations. Noticeable differences do occur in one particular area – sexuality. Testosterone production plays a significant role in each person's sex drive (libido). Its secretion, or lack thereof, can interfere with arousal stimuli, performance, and pleasure.
Gender specific low testosterone symptoms include:
Achieving and maintaining an erection (erectile dysfunction) – males
Semen production – males
Vaginal dryness – females
Menopausal signs – females
Each of these issues can get in the way of pleasurable sexual intercourse with a partner. A testosterone deficiency quiz can be found via this link, and may be helpful in determining if further action is needed at this time.
How Do I Find Out if I Have a Testosterone Deficiency?
The only accurate form of testing for testosterone deficiency is through blood analysis of free and total testosterone levels. A doctor will order these panels, along with a number of other important blood markers, if there is a suspicion that this hormonal decline is possible.
Since many of the symptoms associated with Low T mimic those of growth hormone deficiency, most specialists will want to check this, as well, to ensure that the best treatment is provided. Cholesterol levels, complete blood count, glucose levels, and other essential blood panels will be run at this time.
Contacting a doctor who specializes in the field of hormone replacement therapy (HRT) is the best option. These medical professionals have the experience necessary to offer the best possible treatment and guidance. National HRT® is a national HRT clinic that can provide exceptional education, testing, and therapeutic protocols for men and women.
More Specific Signs and Symptoms
There are some specific signs of testosterone deficiency that most men automatically think of when Low T is mentioned. These include:
Erectile dysfunction
Low libido
Muscle mass decline
Hair loss from head and body
Decreased energy and endurance
Women who are familiar with how testosterone production and its subsequent decline can affect their lives know to look for the following changes:
Vaginal dryness
Hot flashes
Mood swings
Weight gain
Night sweats
Loss of lean muscle mass
Decreased energy levels
With the exception of the changes associated with gender sexuality, males, and females alike can experience all of the symptoms listed above. While men do not typically expect to get hot flashes, they are relatively common when testosterone levels are low.
Less Specific Signs and Symptoms
There are still other significant symptoms of testosterone deficiency to point out. Some are often overlooked as they can easily be associated with other medical conditions, but when joined with at least a few of the signs already discussed, can lead the way to a diagnosis of Low T.
These changes include:
Decreased bone density
Joint pains and bodily stiffness
Insomnia or other sleep issues
High cholesterol levels
Diagnosis of diabetes or heart disease
Memory loss, cognitive impairment, decreased focus
Depression and other mood changes
It is essential for a doctor to take a look at not only the blood test results, but also the symptoms that a person is dealing with, findings from a physical examination, and information provided in a health history summary or questionnaire in order to make a proper diagnosis of Low T. There is a broad range of what is considered to be "normal" in regards to testosterone levels, and an HRT specialist will take everything into proper consideration when making this determination.
Although the list of testosterone deficiency symptoms previously mentioned may sound ominous, it is by no means the end to a productive life. Treatment for Low T can help to reverse these unwanted signs and restore homeostasis – balance – to one's body and daily life.
The doctors and medical professionals here at National HRT® offer their expertise and knowledge to women and men throughout the country who might be dealing with these unpleasant changes. We offer consultations at no charge and are only a phone call away.