Symptoms of Low Testosterone Levels in Males and Females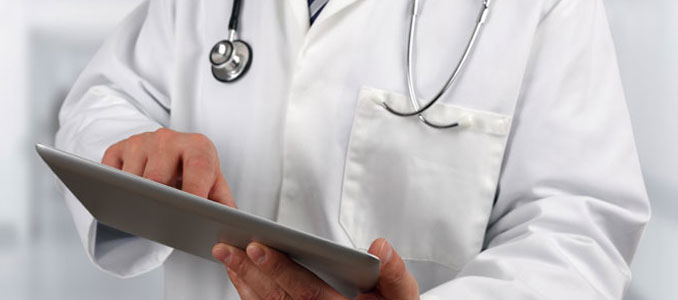 There are some very common symptoms of low testosterone that can affect the health of both men and women. Below is a reference list of symptoms of low testosterone in the body. These are issues that both men and women have complained of when they were diagnosed with low T:
What are the Symptoms of Low Testosterone in Males and Females?
More noticeable facial fine lines and wrinkles
Thinning hair
Balding
Lethargy
Anxiety
Problems with focusing
No energy
Irritability
Feelings of disorientation
Tiredness
Agitation
A decrease in lean muscle mass
Fatigue
Anger outbursts
Possibility of developing osteoporosis
Less stamina
Apathy towards life
Increased possibility of breaking or fracturing bones
Less endurance
Decrease in the strength of the immune system
Slower metabolism
Less vigor and/or vitality
Sleep disturbances
Weight gain
Mild depression
Higher LDL (bad) cholesterol levels
Decrease in bone mineral density
Loss of sexual desire
Hot flashes
Sleep apnea
Decreased sexual libido
Night sweats
Higher risk for developing cardiovascular disease (risk for heart attack and/or stroke)
Erectile dysfunction
Weaker skin elasticity
Vaginal dryness
The above listed symptoms of low testosterone in women and men are the most commonly complained about problems of low T. However, just because a symptom is listed above, it does not necessarily mean that everyone diagnosed with low testosterone levels will experience it (or them).
Patients must get blood tested first to find out if the problem(s) that they are experiencing are due to a testosterone depletion. In addition, a person's medical examination and medical history form can help a doctor to determine if a person's symptoms are due to low testosterone levels or another possible medical condition. Once it is determined that low T is the cause of problems, treatment can help decrease or eliminate symptoms.
Symptoms Of Low Testosterone In Males
The symptoms of low testosterone in males can be vary depending upon each man's body chemical make-up, body composition and age. There are rarely two men who will be experiencing the same issues and at the same severity from low testosterone levels.
Symptoms of low testosterone in males under 30 will rarely be diagnosed as being caused by aging. It is about the age of 30 when testosterone levels will start to drop due the aging body. Testosterone levels will then continually drop innately as the person gets older and older. If a young man under the age of 30 is dealing with low T, there may be some medical conditions that are causing the depletion.
Symptoms of low testosterone in males under 40 can vary and start at any time between 30 and 40. There is no recipe for when testosterone will deplete according to age, but what is true is that it will definitely start to decrease eventually. Symptoms of low testosterone in males under 50 will almost always surface in some way or another around this age range.
Since low T symptoms mimic how a person will feel when they get older, a man can lose his sexual desire, gain weight, feel tired, have higher LDL cholesterol levels, lose bone mineral density, lose muscle mass, acquire saggy skin and/or wrinkles, start to lose his hair and feel body, muscle and joint pain. Many of these symptoms of low testosterone in man are very similar to symptoms of low testosterone in females.
Although men need more testosterone hormone in their bodies at all times than women do, females will still feel changes in their bodies when their testosterone dips too low. In general, all hormones need to be in balance and plentiful for optimal health.
Symptoms Of Low Testosterone In Females
Symptoms of low testosterone in females will depend upon the woman's age, body chemistry, body composition and how low her testosterone levels get. Although the symptoms of low T for women are very similar to those that men will experience, there are some issues that low T will cause specifically for women in most cases:
Vaginal dryness
Weaker skin elasticity
Mild depression
Anxiety
Lack of sexual desire
Irritability
Poor memory
Loss of bone mineral
Trouble with focusing
Weight gain
Poor muscle tone
Difficulty with concentration
There are more symptoms for women with low testosterone levels, but the above list shares the most commonly shared problems. Women with low T will usually get prescribed a cream or gel by a licensed doctor, not injections. Women do not need to replace as much testosterone as men do when it depletes. Testosterone injections are not safe for most females in most cases. This is why a cream or gel is used to raise low T levels to where a woman will decrease or completely rid of the symptoms listed above.
Can Symptoms Of Low Testosterone Be Treated In Men And Women?
Yes. Symptoms of low testosterone levels in men and in women can be treated in two ways: (1) doctor prescribed and medically supervised testosterone medication (injections for men and a cream or gel for women) and (2) living with healthy lifestyle habits.
Below is a list of natural ways to increase low testosterone levels to either avoid, decrease or eliminate low testosterone symptoms:
Eat well – consume nutritious foods that contain testosterone boosting nutrients. Foods that contain vitamin D and zinc are great choices such as fish, cabbage, beans, almonds and other nuts, flax seed, cruciferous vegetables, fortified cereals, shellfish, garlic, watermelon, skim or low fat milk, licorice, oysters, pineapple, mint, spinach, bananas, egg yolks, pomegranate, grapes, honey, beef, coconut and olive oil.
Exercise – resistance training is the best way to quickly boost testosterone levels.
Sleep – getting at least 8 hours of solid sleep per evening is best for raising testosterone levels naturally. Allowing the body to rest, heal and restore cells, tissues and hormones is vital for optimal health and to avoid symptoms of low testosterone levels and overall aging problems.
Alcohol intake – keep alcoholic consumption to a moderate level. Do not overdrink, as this not only poisons the body, but is also negative for overall health.
Smoking – stay away from cigarette smoking and even second hand smoke.
Stress – keep stress levels at their minimum. If you have a stressful life, living situation or job, for examples, learn coping skills. Learning how to reduce or eliminate stress is vital for not only helping to avoid premature aging, but also to slow the process of losing testosterone in the body. Yoga, meditation, breathing techniques, guided imagery and low key activities you enjoy are all good examples of how to keep stress low.
Taking care of oneself if vital for avoiding or decreasing the symptoms of low testosterone for both men and women. For more information about the symptoms of low T, please reach out to us. We offer a very convenient online contact form to gather your general information at your convenience and when you are ready to change your life.
Once the form is received, an expert advisor will contact you directly for a first free consultation. You will be able to discuss your health and whether or not the possibility exists that low testosterone levels are causing the symptoms that are bothering you.