Understanding the Benefits and Risks of Testosterone Therapy on the Heart
It is important to understand the connection between testosterone and heart health in men. Extended research on this topic is available, and much of it has been condensed here to provide a clear answer as to the benefits and risks associated with this treatment.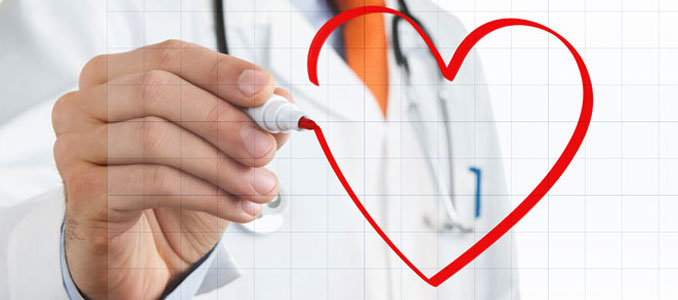 One thing to be aware of regarding the testosterone heart attack risk is that men using testosterone therapy might have a tendency to retain excess water and salt in their bodies – increasing the chance of developing high blood pressure. It is vital to be under the care and auspices of an experienced hormone replacement specialist when receiving testosterone treatment or any other type of hormone replacement therapy to minimize any risk factors while receiving positive results.
It can be quite confusing to engage in research about the connection between low T and heart disease because conflicting reports are rampant on the internet. Many of the studies conducted have omitted important pieces of criteria and have therefore been dismissed by experts in this field. The research provided here is gleaned from numerous expert sources in order to provide the best information possible on this topic.
Low testosterone levels have been scientifically linked to an increased chance of developing metabolic syndrome, a condition that features abnormally high blood pressure, triglyceride and LDL cholesterol levels, blood sugar, and obesity. This, in turn, increases the risk of strokes and heart attacks. Short-term studies have demonstrated that treatment with testosterone replacement can improve obesity and blood sugar levels in men with Low T.
Testosterone deficiency is also linked to insulin resistance which increases cardiovascular risks. Men who have been diagnosed with Low T and diabetes also have been shown to have greater rates of atherosclerosis – hardening of the arteries. In fact, the Endocrine Society recommends that males with type 2 diabetes receive testosterone testing since Low T can affect blood sugar levels.
In 2013, a study confirmed the link between metabolic syndrome and testosterone deficiency. Men who received treatment had the following improvements:
Lower triglycerides and LDL cholesterol
Lower blood pressure
Reduced C-reactive protein – an inflammation marker
Reduced glucose
Increased HDL – good cholesterol
Reduced liver enzymes
Reduced hemoglobin A1c
Low Testosterone and Coronary Artery Disease
A comprehensive and detailed review of testosterone and heart disease by Dr. Pamela W. Smith found that men diagnosed with coronary artery disease (CAD) were shown to have significantly lower levels of total, free, and bioavailable testosterone. The report goes on to say that testosterone replacement can be successfully used to treat CAD as well as decrease the risk of heart disease by increasing coronary blood flow. Dr. Smith documents numerous beneficial testosterone heart study findings in this review.
Men who were below the age of 45 when diagnosed with coronary heart disease had free and total testosterone levels that were significantly lower than control groups.
Testosterone can positively reduce the risk factors of cardiovascular disease by lowering BMI (body mass index), waist/hip ratio, LDL cholesterol, serum leptin, triglyceride and fibrinogen levels, and waist circumference, as reported in a Medscape article about Low Testosterone in the Journal for Nurse Practitioners.
How Testosterone Helps Prevent Heart Attacks
The possible link between treatment with testosterone and heart attacks is shown by the fact that testosterone may help to improve cholesterol levels, reduce inflammation in the body, and decrease excess fat retention.
Estrogen is a hormone that also contributes to protecting the arteries from damage, and since some of the excess testosterone in the body is converted into estrogen, it may help to prevent heart attacks in this respect.
Further examination of the connection between testosterone and heart attack is shown in this research that each increase of six nanomoles of testosterone per liter of serum brought about an almost 14% decline in the risk of all-cause mortality death in men. Testosterone replacement's positive benefits on fat retention and insulin resistance can also help strengthen cardiac output.
The ability to prevent low testosterone heart failure may be possible with short-term testosterone treatment to increase coronary blood flow and induce coronary artery dilation in men who have been previously diagnosed with coronary heart disease.
Testosterone Therapy for Chronic Heart Failure
Low testosterone heart disease can increase the overall risk of mortality from cardiovascular disease. Men diagnosed with chronic heart failure frequently have anabolic hormone depletion – a marker leading to poor prognosis from this condition. Testosterone treatments for heart disease could help to improve the chances of recovery in this area.
Men with chronic heart failure have typically low endurance levels for exercise (exercise intolerance). Androgens, such as testosterone, possess anti-inflammatory and vasodilatory properties. Testosterone has demonstrated an ability to improve cardiac output in men with chronic heart failure, even making it possible to engage in high-intensity exercise.
Testosterone replacement in men with pre-determined congestive heart failure has improved insulin resistance, exercise capacity, and muscle performance. The use of testosterone treatment improved chronic stable angina by increasing angina-free exercise tolerance and reducing exercise-induced myocardial ischemia.
Benefits of Testosterone Therapy for Heart Health
A recent research study about testosterone and heart health at the University of Texas Medical Branch at Galveston conducted on more than 25,000 men over 65 found that testosterone therapy did not increase the overall risk of having a heart attack. This published report goes further to say that those men who had a greater likelihood of heart problems had a lower rate of heart attacks with the use of testosterone treatment.
One study of 2,416 men between the ages of 69 and 81 years showed that those with higher levels of testosterone had lower risks of diabetes, body fat, and hypertension. Those with lower testosterone levels were twice as likely to have a documented history of cardiovascular disease and were often less physically active. It was also found that total testosterone below 550 ng/dl significantly increased the risk of cardiovascular events. Those men who had levels above 550 ng/dl had a 30% reduction in risk.
One heralded study by Veterans Affairs conducted from their database of more than 83,000 patients found that men over the age of 50, who had documented low levels of testosterone, between the years of 1999 and 2014, were 56% less likely to die during follow-up if they had been treated successfully with testosterone therapy. Included in this study were patients with preexisting heart disease, but not those who had a history of stroke or heart attack.
It is clear that there are numerous benefits for increasing the level of testosterone and your heart health if Low T is diagnosed. Similar positive results are also being documented as of recent times for women and Low T related heart concerns.
As always, speaking with an expert is vital to determining if treatment with testosterone replacement therapy may be beneficial in one's own life. A hormone replacement therapy specialist can run the required diagnostic blood tests that will show if a deficiency is present that can benefit from treatment.
At National HRT®, we are here to provide full diagnostic blood testing, guidance, support, information, treatment, and follow-up services to men and women throughout the US. All medications come from licensed and regulated US pharmacies. Free consultations and answers to questions are always provided.