Estrogen Hormone Replacement Therapy from National HRT®
National HRT is a medical clinic providing hormone replacement therapy to men and women throughout the United States. Although predominantly prescribed to women, estrogen replacement therapy is sometimes used for men, especially those who might be at risk of developing osteoporosis.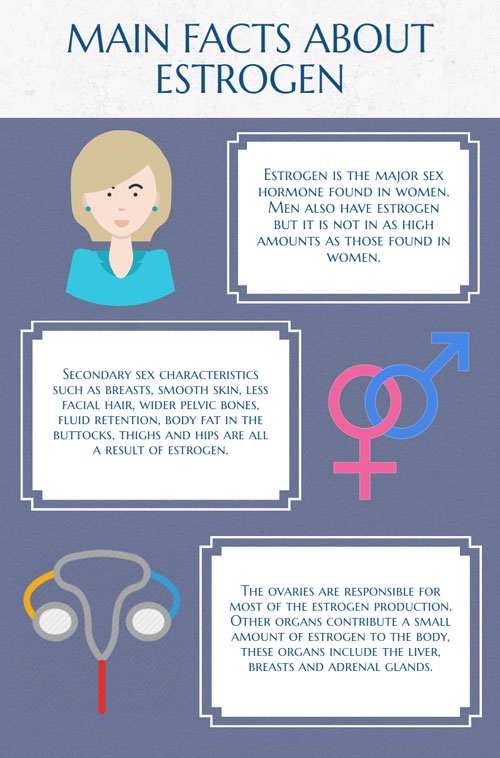 Before a doctor can determine what type of hormone deficiency a person has, as well as what form of treatment will best provide the desired benefits, detailed blood analysis is performed at a local lab. This will let the hormone specialist see what changes are occurring in the body so as to prescribe the proper form of hormone replacement.
Estrogen therapy can help women and men reduce the dangers from osteoporosis, obesity, diabetes, heart disease, and high cholesterol by bringing balance to declining hormone levels. That is why it is essential for the HRT specialist to provide an accurate diagnosis through blood testing.
Since the body does convert some excess testosterone to estrogen via aromatization, maintaining the proper balance is the goal of the hormone replacement specialist.
Estrogen Replacement Therapy for Women
Around the time of menopause onset, many women are ready to seek out estrogen therapy from their doctors. With the exception of those females who have had or are a greater risk of the following medical issues, treatment with estrogen therapy is considered to be safe to use under doctor supervision.
Women who should not use estrogen hormone replacement therapy include those who have risk factors such as:
Breast, cervical, and endometrial cancer
Heart disease
Blood clotting
Stroke
Diabetes
Liver disease
The lowest possible dose of estrogen should be prescribed, and regular follow-up with the doctor is necessary to ensure that there have been no adverse risk factors associated with the treatment. Estrogen replacement therapy for women should not be used specifically to treat the following conditions:
Alzheimer's disease
Heart attack or stroke prevention
To increase sex drive
While there may be positive health benefits in these areas, treatment with supplemental estrogen is not a "cure" for these concerns.
Estrogen Replacement Therapy Pros and Cons
Before embarking on any new medical protocol, men and women owe it to themselves to do the research. In this case, understanding the pros and cons of estrogen replacement therapy is essential to making the best possible decision for one's overall healthfulness and well-being.
The pros of estrogen replacement therapy include:
Relief from hot flashes and night sweats
Stronger bones
Increased vaginal lubrication and better sexual function
Improved sleep
Relief from muscle aches and pains
Mood enhancement
Relief from symptoms of urinary frequency
Possible benefits to memory and cognitive functions
Some people experience loss of excess belly fat
The cons of estrogen therapy include increased risks of the following:
Blood clots
Breast cancer
Endometrial cancer
Gall bladder disease
Heart attacks
Stroke
Start Estrogen Therapy with National HRT®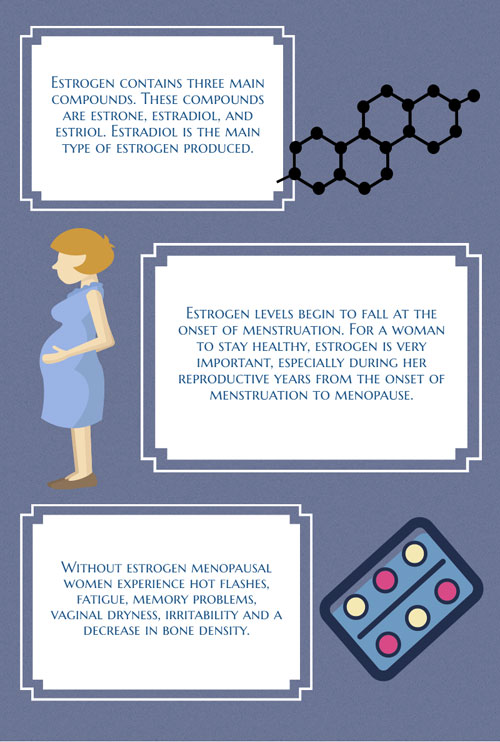 The time to think about starting estrogen hormone replacement therapy is when symptoms start to get in the way of daily life. This can look very different from one person to the next. For some people, work becomes compromised when fatigue, poor concentration, and reduced drive affect performance.
Frequent hot flashes and trips to the bathroom can affect productivity. People dealing with this issue will find that the proper treatment can alleviate these concerns and improve overall job performance and even enjoyment at one's chosen profession.
Some men and women contact National HRT® when hormonal decline starts to interfere with sexual desire and performance. This can take a toll on a relationship, and can cause concern and suspicion when a person who previously enjoyed sexual intercourse no longer has an interest in this area. The other partner may wonder what the reason is if the individual in questions does not discuss the changes taking place in his or her body.
Interpersonal relationships with family and friends can suffer immensely when an individual is too tired to engage in social activities. In these types of scenarios, treatment with estrogen hormone replacement can help get a person back in the middle of all of the action once again.
The doctors and medical advisors at National HRT are here to offer guidance, support, testing, and affordable treatment options for men and women in need of hormone replacement therapy. All consultations are confidential, and there is no charge to call and speak with one of our experienced clinical advisors – whether to ask questions or arrange for blood analysis.
Please contact us at the number on this page, or by completing the short form above.