Treatments for Testosterone Deficiency
There are many different testosterone deficiency treatment options once a person has been diagnosed with Low T by a hormone replacement therapy (HRT) specialist. It is up to the doctor to determine which choice will be the most effective and best suited for each individual's needs.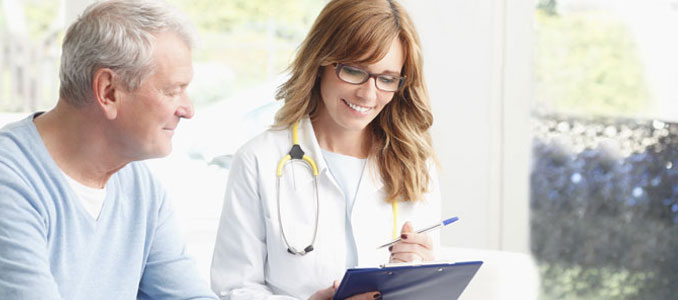 Testosterone therapies come in the following forms:
Injectables
Patches
Pills
Gels
Creams
Oral
Injectables are most widely recommended by specialists for use by males suffering from Low T. Testosterone cypionate is most often prescribed, and is administered intramuscularly every two to four weeks in the dosage that is determined by the doctor. In some cases, testosterone enanthate may be authorized for use.
There are two types of patches – scrotal and nonscrotal – the scrotum must be shaved in order for the scrotal patch to adhere to the skin. This form is not as effective as the injections, and it can be irritating for some men. Having to shave this area is also not always an ideal option. Nonscrotal patches can cause irritation, and some men may need to apply two each day.
Pills that are taken orally are rarely recommended as they can cause liver toxicity.
Gels are relatively expensive to use, are not always absorbed into the skin, and can present the risk of skin to skin transference and contamination.
Creams are typically prescribed for women who are diagnosed with testosterone deficiency.
An oral tablet that is applied to the gums twice a day is typically more effective than the patches, but it has a bitter taste and may cause irritation, pain, and tenderness of the gums or mouth.
Routine and detailed blood analysis will be used to diagnose Low T, as well as to determine the proper course of treatment to prescribe.
How is Testosterone Deficiency Treated?
The type of treatment for testosterone deficiency is dependent upon a number of factors. A person's gender, age, health, symptoms, and desires for results will all be taken into effect. Lifestyle factors may also come into play.
A man who has young children at home will more than likely be steered away from gels, creams, and nonscrotal patches to avoid anyone else coming into contact with the testosterone therapy. In most cases, an injectable will be prescribed.
Women do not need to be overly concerned about the use of a testosterone cream as the area of application is exceedingly small, and can typically be covered with clothing to minimize any transference risks.
A clinical advisor here at National HRT® will discuss the options in detail with each person in order to make the best possible selection for treatment
How Long Does it Take to Treat Deficiency?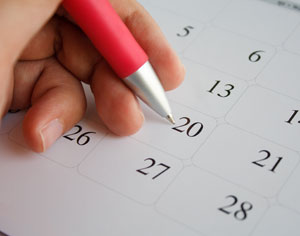 The length of time for the treatment of testosterone deficiency will differ from one individual to the next. This is because the level of deficiency will also be different in each person, along with how his or her body is reacting to this hormonal decrease.
A standard course of testosterone injections is, on average, four months. After that, there is often a rest period before another round of treatment begins. Again, this is all dependent on how the body is reacting to Low T therapy. There are some men who stop after once cycle and others who wish to continue with testosterone replacement.
Women are prescribed a very low dose cream and do not have the same four-month stopping requirement. Most will choose to continue with this treatment until the end of their menopausal symptoms and changes.
Most people – males and females alike – will start to see results in a relatively short period of time, with the first signs that testosterone treatment is working occurring within the first week.
How to Start Treatment?
There is one ideal way to begin the process of receiving help to combat Low T, and that is by finding a doctor who is an HRT specialist. This can be done at the local level or through a national clinic such as National HRT®. Our doctors provide a level of confidentiality and convenience that is not possible when local office visits are required. We conduct our consultations by phone to make receiving treatment with testosterone therapy as easy as possible.
The first step, when learning how to treat testosterone deficiency, is by choosing the clinic and doctor that is best suited to your needs. This often involves weeding out unacceptable options through telephone calls.
Ask some questions and see how the medical staff responds. When you find the clinic that you like, it will become simple to proceed.
At National HRT®, we take care of scheduling a blood test for you at a local lab. We have also provided a link to our medical forms right here on this website. Finally, we make it possible for you to have your physical exam with any local doctor of your choosing, even a walk-in clinic if you wish. These results will be electronically forwarded by the provider to our office for review
Once diagnosed with Low T, we will discuss with you any applicable treatment options to help you make the best choice for your needs. Please contact us with any questions or to start the diagnostic process that will help you get your body and life back to working at peak performance.