Benefits of Testosterone for Alzheimer's Disease
Healthcare professionals have been fielding questions for years regarding the benefits of testosterone for Alzheimer's disease. Could this be the answer that doctors in the aging and neurology fields have been searching for?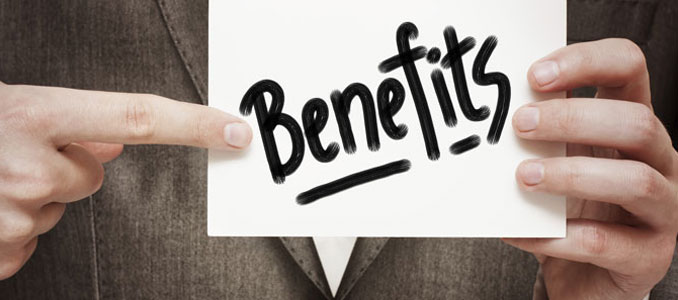 Although there is no definitive determination at this time regarding long-term treatment with testosterone for the prevention or reversal of Alzheimer's disease, there are some positive results of a number of key studies to report. The information provided here is meant to serve as a guide to a possible course of treatment following blood testing for Low T. It is imperative to discuss all options for care with a qualified physician before making any decision.
One report that illustrates the possible benefits is a 2006 study published in the Archives of Neurology that examined the effects of testosterone gel applied daily for six months to the skin of men with Alzheimer's. The researchers discovered that the men who received the testosterone had a significantly better quality of life than those who received the placebo.
What Is the Link Between Testosterone Levels and Alzheimer's Disease?
There may be an actual link between Alzheimer's disease and testosterone levels in the bloodstream. This is being documented by further research that is showing how plaque formation in the brain may be associated with testosterone.
One of the positive effects of testosterone is its ability to lower the production of a substance called beta amyloid, a plaque that is associated with the brain destruction found in people diagnosed with Alzheimer's disease. Testosterone keeps beta amyloid from building up by increasing its degradation so that the body can get rid of it rather than store it in the brain.
Scientists at the University of Southern California published a study in the Journal of Neuroinflammation that found that a high fat diet which leads to obesity exacerbates the negative consequences of decreased testosterone on brain function.
The Journal of Alzheimer's Disease published a study in 2010 by researchers at the University of Hong Kong that followed 153 Chinese men over the age of 55 for one year. 47 of them were found to have evidence of mild cognitive impairment at the start based on the memory function assessment that was performed. During the following year, 10 of the 47 were diagnosed with Alzheimer's disease and low blood levels of free testosterone.
In 2004, the Baltimore Longitudinal Study of Aging followed 574 men between the ages of 32 and 87 for an average of 19 years. Free testosterone serum levels were analyzed at 2, 5, and 10 years before a diagnosis of dementia was established. Researchers here found that each 10-unit testosterone level increase lowered the risk of Alzheimer's development by 26 percent.
Can Testosterone Cure Alzheimer's?
There is no answer to this question at this time. It is important to note that it is not yet known if testosterone is the cure to Alzheimer's disease. Medical science continues to inquire and examine this topic in the hope of providing adults with a possible treatment in the future.
 Research is ongoing around the world as doctors and scientists continue to study the effects of testosterone on Alzheimer's disease. Results of many varying studies are promising, as reported in this article. Among hormone replacement therapy doctors who provide treatment to men and women with Low T, the outlook is equally as promising. Reports of improved memory and cognitive performance are heard all of the time. The final study presented below backs up that evidence in a unique way.
In 2014, researchers at Stanford University School of Medicine found that women who were at a heightened risk of dementia and received estradiol (estrogen) hormone therapy soon after menopause benefitted from a prevention of degeneration in key brain regions. The brain areas studied were located in and around the hippocampus – associated with executive function and memory. These are regions that often show early signs of mental deterioration in metabolic activity ranging from mild cognitive impairment to Alzheimer's disease.
Since there are certain risks associated with estrogen therapy replacement, many people are now turning to testosterone therapy as a better alternative. There is a natural process that converts excess testosterone in the body into estradiol, and that could possibly be what provides the same positive benefits for men and women who are diagnosed with Low T.
A doctor who specializes in hormone replacement therapy is best suited to determine what type of treatment a person requires following detailed blood analysis. At National HRT®, we offer this testing and treatment to men and women across the US. A complimentary consultation will be provided to each person who desires more information about this subject.