Human Growth Hormone Replacement Therapy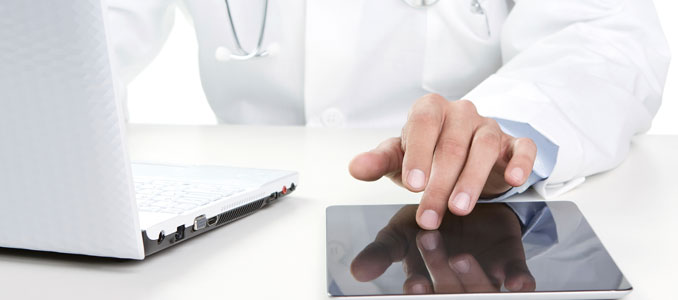 Human growth hormone replacement therapy is a type of doctor prescribed treatment that replaces naturally depleted growth hormone (GH) with a bio-identical HGH medication. Treatment for growth hormone deficiencies are for both a man and a woman. Correctly prescribed subcutaneous injections can raise and balance lost GH so that a person can either never experience the symptoms of the condition or can decrease them.
As all people age, they lose their naturally produced growth hormone. HGH therapy is an innovative kind of treatment that has been proven time and again in studies to be remarkably beneficial for patients. Following one's treatment plan and prescription while receiving medical supervision is necessary to receive the best possible benefits from human growth hormone replacement therapy.
What Is HGH Therapy?
HGH therapy is a medical treatment that involves adding bio-identical human growth hormone medication into the body to raise the depleted levels that are causing problems for the patient. Physical, emotional, mental and sexual symptoms can occur when GH depletes and HGH therapy can help reverse the problems or keep them from occurring in the first place.
HGH therapy must be prescribed by a licensed doctor after the diagnosis of a growth hormone deficiency is given. The medication used is a 191 amino acid sequence created in a very specific way. The medication mimics the real growth hormone in the body that is produced by the pituitary gland in both a man and a woman.
It is the pituitary gland located at the base of the brain that tells the body to produce growth hormone. When this vital gland ages with the body, it slows down in its functioning just like all other parts of the body. When it slows, so does its responsibility to give the body the right amount of growth hormone it needs. When the body becomes depleted of GH, symptoms can occur.
HGH therapy can stop the symptoms that start when the body is not producing the right amount of growth hormone that it needs for optimal health. Proven to be extremely safe and effective by professionals and research studies, HGH therapy has been helping people from across the country to enjoy good health and happiness well into their Golden years.
Do I Need HGH Therapy?
The only way to know if you need HGH therapy is to get tested through blood work to determine if you have depleted growth hormones. You may have many of the symptoms with which many people with low GH suffer, but you cannot participate in HGH therapy without being diagnosed with a GH deficiency.
You must receive the correct diagnosis and receive a prescription for the right HGH medication in order for therapy to be safe and legal. If you are having issues related to aging and think that your growth hormone levels may be low and are causing the problem(s), please reach out to us. The first step is to research all about HGH therapy and then to find out if you need it.
If you do not need HGH therapy because your growth hormones are not depleted (as demonstrated by blood testing), you may have another condition that can be treated in another way. Getting tested; however, for low GH levels should be the first course of action. Why? HGH therapy can be a safe and gentle way of relieving your symptoms from your deficiency if you have one.
Does HGH Therapy Work?
HGH therapy works by delivering the correct dosage of HGH medication through subcutaneous injections per doctor's orders to raise GH levels appropriately. As 100 percent, pure bio-identical medication reaches the blood stream, the body believes it has the right amount of the hormone it needs.
The body reacts very well to authentic HGH in most cases. The medication is so close in chemical make-up to natural growth hormone that most times, the patient will not experience any side effects. HGH therapy has been clinically proven to work very well. Many studies have been done over the years to prove the effectiveness of HGH therapy and the medications used to create change.
How Much Does HGH Therapy Cost
HGH therapy cost will vary depending upon what medication a patient needs, how much they need and the frequency of use of that particular prescription. HGH medications may vary in cost due to being created by different manufacturers. In addition, different clinics will charge different fees for their services.
At National HRT, we only charge one price for everything involved in a full and complete HRT program. This includes:
First initial phone call (free of charge even if you do not continue on with therapy)
Blood testing
Medical examination
Doctor analysis of medical information including medical history form
Doctor's diagnosis
Doctor's prescription
All medication and supplies
Shipping of medication and supplies to your home or office
Full medical supervision
Consistent contact with your expert clinical advisor
When you know what will be involved in your therapy protocol, you will get the exact cost of your human growth hormone replacement therapy. Any cost given to you for your HGH therapy prematurely, will most likely not be very accurate.
How To Start HGH Therapy
It is simple to start HGH therapy with National HRT. There are certain steps that a prospective patient must follow and they are described below:
Contact the clinic

The first step is contacting the clinic with which you choose to work. We have an online contact form that makes getting in touch with us easy, non-threatening and you can do it when you feel ready; day or night. An expert clinical advisor will get in touch with you via phone.

First free consultation

The first free consultation will consist of learning about human growth hormone replacement therapy, sharing your symptoms, your goals for therapy and learning about testing and how to get started. If you decide to continue, you will then go to the next step. If you do not wish to move forward, there will be no charge for this conversation.

Testing

You will be required to get a simple blood test completed. This test will discover if your growth hormone levels are depleted or not. The blood work will be collected at a local LabCorp close to your home or office. Your clinical advisor will set this appointment up for you at your convenience. The blood work results will be sent directly from the LabCorp clinic to our doctors.

Get a medical examination and fill out an online medical history form
The last step that you have to take to get started with human growth hormone replacement therapy is to get a medical examination completed. You must also fill out the medical history form that is on our website. The exam can be with your own family doctor or our advisor can set an appointment up for you with a qualified physician in your area.
All of the above medical information will be gathered and analyzed by the doctor that is put in charge of your therapy. He or she will determine if you have a GH deficiency and give you the proper diagnosis. The next step is to get your accurate prescription and treatment plan created by the doctor.
This is how to get started with growth hormone replacement therapy for adults. For more information, please reach out to us and ask all of your questions. We are here during normal business hours for informative free first phone consultations.