Blood Tests for Growth Hormone Deficiency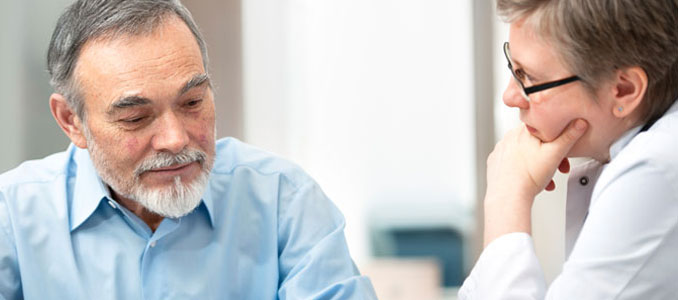 A growth hormone deficiency diagnosis can only be given after a blood test has confirmed that a patient is dealing with a growth hormone depletion. After the right blood test is done, this is when the patient can be given the correct diagnosis of a GH deficiency. Then, the patient can legally get a prescription for human growth hormone (HGH) medication.
The most common GH deficiency diagnostic test is similar to the routine blood test that you would get as part of your yearly physical examination. Our clinic will send you to a local LabCorp in your area. This clinic is very well known for their professionalism and accurate testing services. Our clinical advisors will set the appointment for you to get your blood test completed.
After the appropriate blood test is done to check for growth hormone levels in the blood, the results will be sent back to the doctor at National HRT. This is when your blood sample will be fully analyzed. The doctor can then make the determination if a growth hormone deficiency adult diagnosis can and should be given to you.
There are several blood tests that are taken that can test to see if a doctor should give a human growth hormone deficiency diagnosis. These include:
Simple blood test to measure growth hormone in the blood
Blood work to measure which other hormones the pituitary gland is producing
Growth hormone stimulation test
GHRH-arginine test
Insulin tolerance test
IGF – 1 blood test to see if issues are being caused by an abnormal pituitary gland
Most clinics such as National HRT will use the simple blood test to check the blood for levels of growth hormone. This can often be enough to tell a doctor if you qualify for the growth hormone deficiency diagnosis in adults that is usually the cause of many very unpleasant symptoms. The doctor will also need the results of a medical exam and a medical history form in order to determine if human growth hormone therapy is right for you or not.
It is only on rare occasions when a doctor will want more blood tests to be done before they will feel comfortable enough to diagnose a patient with a growth hormone deficiency. The other blood tests will be supplements to the routine blood test.
Other Exams and Tests to Diagnose Growth Hormone Deficiency
There are other less common tests that doctors can use to give a growth hormone deficiency adults diagnosis. These tests are sometimes called for in extreme cases when a simple blood test is just not enough. These other exams and tests to diagnose a GH deficiency can include:
MRI
X-ray of head
X-ray of hand
DXA
MRI taken of the brain – The doctor can get a visual glance at the hypothalamus and pituitary glands that are located in the brain. Possible abnormalities on these glands may be detected to give the physician a clue that growth hormones are not being produced as they should.
X-Rays can be taken of the entire head. This may help a doctor to get a close look at the size and shape of the skull. X-rays can tell a doctor if abnormal growth of the skull is occurring.
Some doctors believe that taking an X-ray of a patient's hand (most often the left hand) can be a good indicator of how all of the bones in the body are growing.
Measuring bone density can tell experts how one's body is growing. This can be done accurately with a dual energy X-ray absorptiometry scan, also called a DXA.
Licensed doctors can give both a pediatric growth hormone deficiency diagnosis or an adult growth hormone deficiency diagnosis. Here at National HRT, we work with adults over 30 who are experiencing the normal depletion of their growth hormones due to aging.
Growth Hormone Deficiency Diagnosis Guidelines
Growth hormone deficiency diagnosis guidelines are very important for a doctor to follow in order to ensure that he or she is putting a patient onto the right track for the correct medical help they need. If a doctor at National HRT suspects that a patient is experiencing a growth hormone deficiency and before being able diagnose that patient, the physician will make sure:
The patient is over 30
The patient has gotten the correct blood work taken at a reputable lab
The patient's blood work is sent directly to the clinic for a complete analysis
In some cases, the patient receives a stimulation test before a proper diagnosis is given
According to the Journal of Clinical Endocrinology and Metabolism, stimulation testing is a great confirmation of a growth hormone deficiency and makes it easier to determine that diagnosis. In some cases, the IGF -1 test is recommended as well for a correct HGH deficiency diagnosis.
For more information about the human growth hormone deficiency diagnosis for adults, please reach out to us. You can fill out our online contact form for a clinical advisor to contact you directly via telephone. If you prefer, you can call our toll free phone number during normal business hours. Remember, HGH therapy is only safe and legal when the proper testing is completed in order to get a an accurate diagnosis for your medical condition.